Academic Salon
CHAA holds private theme salons on hot topics and innovative technologies in the industry and professional fields from time to time to promote and spread the most cutting-edge innovative ideas and technologies.
2018 China Medical Architectural Designers Alliance Thought Meeting, Chengdu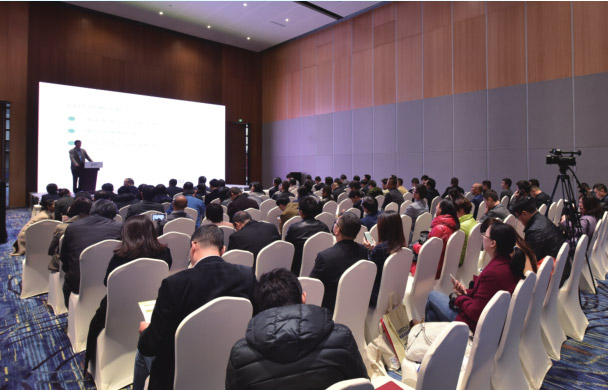 2018 China Private Hospital Construction and Equipment Allocation BBS, Chengdu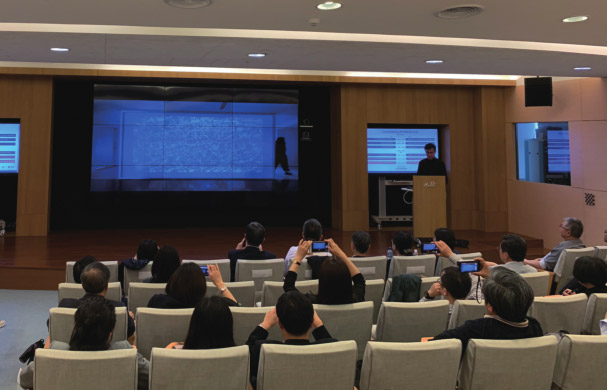 2019 Cross-strait Medical Architecture Design Exploration BBS, Taiwan
Exchange of Directors
CHAA organizes the exclusive exchange of directors' visits every year from time to time to learn about the leading development mode and successful experience of the visiting enterprises in a comprehensive way, such as enterprise visits, theme discussions and exchanges and interactions, so as to build cooperation channels and contribute to the healthy development of the enterprises and the evergreen foundation of the industry.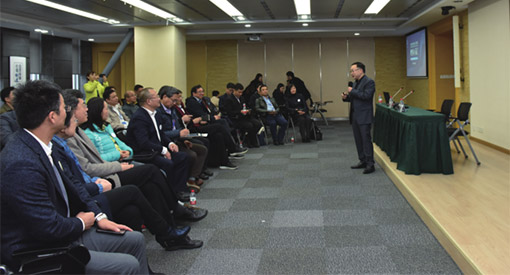 2018 CHAA visited the medical and health architectural design research center of China southwest architectural design and research institute co., LTD.
CHAA visits J.J.Pan partners, architets and planners in Taiwan Region
Overseas Visits
CHAA regularly holds two international visits every year to expand the international vision of the council members, help the council members to expand international business and project cooperation, and expand the influence of Chinese architects abroad.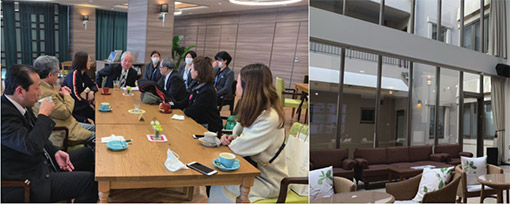 CHAA visits the latest medical and nursing buildings in Japan

CHAA visited the latest medical and nursing architecture, logistics and smart architecture in Taiwan Region
Project Visits
CHAA conducts irregular project visits to the latest medical buildings or the most valuable medical buildings, and strives to let members learn from each other during the visits.

CHAA members visit the fifth generation hospital - Beijing tiantan hospital
First Prize
CHAA will cooperate with well-known professional institutions and industry organizations at home and abroad to establish medical architectural design awards with international standards and professional influence, and strive to discover and cultivate leading talents in the field of medical architectural design in China.

CHAA Co-sponsored China Hospital Construction Ingenuity Award
Public Service
CHAA will organize and carry out various public welfare activities on a regular basis, so that medical architectural designers can better fulfill their social responsibilities and demonstrate social values, and contribute to the healthy China strategy.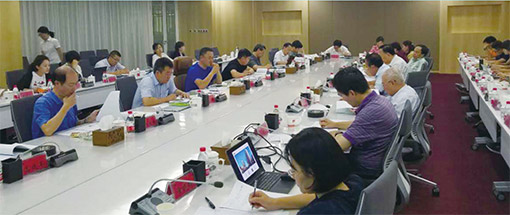 CHAA Holds Expert Seminar For a Hospital In Ningxia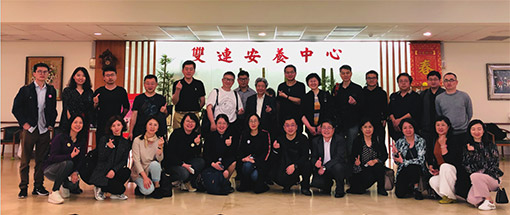 CHAA Approaches Shuanglian Hospice Center in Taiwan Region
Campus Iecture Hall
CHAA will regularly organize design elites in the alliance to participate in "campus lecture hall" activities in universities, spread cutting-edge design concepts, share original design experience, realize teaching and learning, and help the cultivation and growth of young design talents.

CHAA went to the medical institute of Beijing university of technology and held the application design salon of intelligent hospital logistics system
Annual Summit
CHAA, together with professional organizations at home and abroad, regularly holds the China international medical architectural designers summit with extensive international participation and influence every year to create the top academic BBS with the most brand influence and commercial value.

BBS, China International Medical Architect